Volvo Transmission Repair and Maintenance in Phoenix, AZ
When Volvo transmission problems occur, they affect the performance of the vehicle. Eventually, these problems damage the transmission so considerably that a replacement is needed. Replacing the transmission can be a very expensive endeavor, not to mention time consuming. Schedule preventative maintenance or repair service at the first sign of trouble and our certified auto repair technicians will ensure these woes do not bring you down. Transmission trouble is no laughing matter. Trust that our experts will help you get where you're going safely, with a high-performing transmission after our service is complete.
When Should I Change My Transmission Fluid?
Regular transmission fluid changes are necessary to maintain a smooth-operating vehicle. When transmission fluid ages, it breaks down, leaving behind a sludge that causes performance issues that further damage the transmission. Schedule a transmission fluid change and this is no longer a concern. Most vehicle manufacturers recommend the transmission fluid change occur after driving the vehicle 36,000 miles, or once every three-years. Refer to the vehicle owner's manual to learn the recommended schedule change and adhere to this schedule.
What are the Signs of Transmission Damage?

When transmission trouble strikes, many signs alert you to the fact. Pay attention to your vehicle and the signs that suggest transmission damage. If you notice a problem, schedule service quickly. A transmission leak is one of the most common signs of transmission trouble. Other signs include trouble shifting gears, grinding gears, burn smell when the vehicle is running, and revving/stalling when driving. The sooner you respond to these signs of transmission trouble, the better.
Can I Drive My Car With a Transmission Fluid Leak?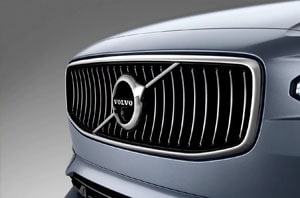 It is best to schedule service with our auto repair technicians if you suspect a transmission fluid leak. Although the car is still drivable, it is risky to the environment and causes more transmission trouble that requires additional expense to repair. The vehicle's performance is affected when there is a transmission leak, so if you decide to drive, do not expect a smooth and easy course to get to your destination. Furthermore, the vehicle may break down while you're on the roads if the transmission fluid is leaking.
How Much Does a Transmission Repair Cost?
Preventative maintenance is far less expensive than a transmission repair. It is easier to schedule this service versus enduring the hassles of an ill-performing vehicle. Once per year, our factory-trained, certified auto repair techs will use our state-of-the-art diagnostic equipment to inspect your transmission and its components. We'll check the filter and the pan, too. This eliminates transmission damage and many other potential problems with the vehicle. If you need a transmission repair, the service cost varies according to the exact problem. Either way, rest assured we'll always provide you with top-notch, reasonably priced services.
Service Hours
Monday

7:00AM-6:00PM

Tuesday

7:00AM-6:00PM

Wednesday

7:00AM-6:00PM

Thursday

7:00AM-6:00PM

Friday

7:00AM-6:00PM

Saturday

8:00AM-4:00PM

Sunday

Closed