Where Can I Trade In My Car Near Phoenix?
Getting a new car can be expensive. However, we're here to make it as affordable and convenient for you as possible. In addition to a customer-oriented staff and a large selection of cars, our dealership offers an appealing trade-in program. Through this program, you'll be able to find out your car's current worth and apply the credit towards getting a new car.
The process doesn't take long, and in fact, it can be finished in three short steps. To start, you can evaluate your car's worth by using an online calculator on our website. Then, you can select a new vehicle that you want from our selection of new and used cars. Finally, we work together to finish all the required paperwork. When that's done, the car is yours to drive home.
As you can see, there are numerous advantages to trading in your vehicle. In addition to offsetting the cost of a new car, you'll be able to leave your old car at our dealership, which eliminates the hassle of trying to sell the car yourself. But what happens if you want a new car, but you are still trying to pay off an ongoing auto loan?
Fortunately, our trade-in program lets you take out a loan for the new car while still paying off the old car. The funds that you receive by trading in your car can be put towards paying off your outstanding loan. If your car is worth enough, you may even be able to pay the loans off completely. If you can't, however, you still have the option of rolling over what's left of your outstanding car payments to the new car loan and paying it off in monthly increments.
How Much Is My Car Worth?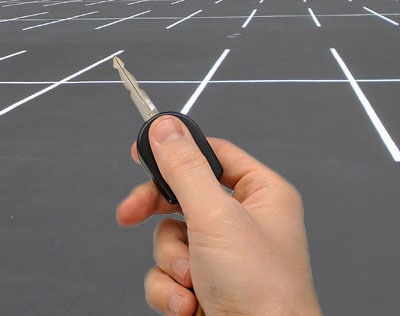 One question that people are most eager to get the answer to when it comes to getting a car loan is the value of their own vehicle. We provide a convenient, user-friendly calculator on our website where people can go to get a fast estimate of what they can expect to earn for their car through a trade-in. This calculation, although easy for the customer, is quite complex. To determine the car's worth, a number of variables and factors are plugged into the equation. This includes the car's age, mileage, make, model, trim, special features, and luxury amenities that it has.
Collectively, these items are used to determine its current market value. Since these numbers are highly specific to your car, you will need to put in as much detailed and current information as possible to get the most accurate quote. If you need assistance figuring out your car's value, or if you want a ballpark figure of a similar car, just ask our friendly staff members, who will gladly assist you.
What Can I Trade My Car In For?
Once you get a sense for how much money you'll be able to save by trading in your car, it's time to start browsing our inventory. You may find many fine new and used cars for sale on our lot. The selection regularly changes, however, so we suggest calling, browsing our website, or stopping by in person to see the current stock. If the car you want isn't in the lineup right now, check back soon to see if it has arrived.
Get an instant trade-in value on your current vehicle before you even set foot at our dealership. You can use the value calculated with this tool in your online Prequalification, or Finance Application.
Redeem your quote at our dealership and get cash or trade in today!