The desert temps are anything but kind to our vehicles, which is one reason why we suggest all Volvo owners receive annual tire maintenance in Phoenix. Extreme temperatures can often lead to tire damage, and by having your tires routinely inspected, you can help prevent this from happening. At Volvo Cars of Phoenix, we have the team and the tools necessary to service your tires and get you back on the road as soon as possible. From wheel alignment to tire rotation in Phoenix, we can handle it all.
In addition to receiving annual tire service, if you find your tires are more than six years old, it may be time to replace them. Bring your Volvo down to our service center and we can properly asses your tires to see if it's time for a new set. If so, our team of factory-trained experts can assist you in finding the perfect tires for your Volvo car or SUV. We have everything from Michelin tires and Goodyear tires to Bridgestone tires and Firestone tires in our inventory that you can choose from.
Schedule an appointment
with one of our service technicians today to have your tires serviced and determine if you require tire replacement.
Tire Damage Signs to Look Out For
Vibration
Uneven Tread Wear
Low Tread
Rocks or Nails
Vibration
Low tire pressure
If you notice any of these signs when driving your car or performing an at-home tire inspection, bring it into our service center. You may be in need of tire repair, new tires, tire rotation or wheel alignment in Phoenix.
Not sure if your tread is too low? Perform the penny test at home to find out. Place the coin in your tire's tread with Lincoln's head facing down. If you can still see the top of his head, your tread is dangerously low.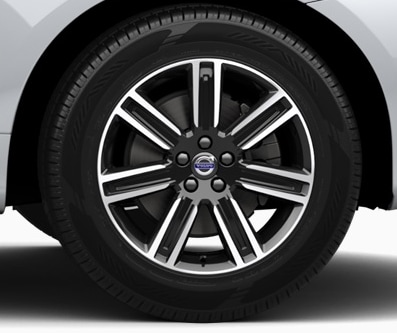 Volvo Tire Shop in Phoenix
Volvo Cars of Phoenix is your go-to destination for tire service or replacement in the Phoenix area. Our dedicated team of professionals has what it takes to meet all of your tire needs.
Contact us
today if you have inquiries regarding our range of tire services. We proudly cater to all car owners within Phoenix and surrounding areas.