Volvo Brake Service & Repair in Phoenix
If you want to keep your brake maintenance costs down, ensure that you not only get your vehicle regularly inspected, but also pay attention to brake warning signs that could mean trouble. If you experience any of the following, visit our Volvo brake repair shop in Phoenix.
Must push brake pedal to the floor or brake pedal feels spongy.
If you happen to see fluid where your car was parked, plus notice you're starting to have to push the brake pedal close to the floor, it's very probable that you have a brake fluid leak. If the brake pedal feels spongy and there's no sign of a leak, there may be air in the brake lines. In either case, our local brake repair shop can assist you.
There's vibration or pulling when you press the brakes.
Both could mean that your brake rotors are warped. Pulling could also mean that your brake caliper is sticking. In addition, if your car vibrates or pulls to one side when you brake, there may be an alignment issue.
You hear grinding when you brake.
This is another rotor problem and one that needs immediate attention. When you hear grinding, it means there's some metal-on-metal action taking place between the caliper and rotor disc. This is a very dangerous state to drive in, as locking brakes or fading can occur. If you're experiencing grinding, bring your car to us for Volvo brake repair in Phoenix, AZ.
Your brake parts begin to corrode.
This one you might not necessarily be able to see, feel or hear. However, we're throwing it in to express the importance of inspecting brake fluid annually. It's a big part of what helps prevent corrosion and rust build up. In addition, when brake fluid collects moisture and goes into a "wet" state, there's a chance that it will boil to the point of causing severe vaporization. When this occurs, there's a chance that the brakes will fail. For these reasons, brake fluid flushes are an essential part of Volvo brake service.
You hear a high-pitched squeal when braking.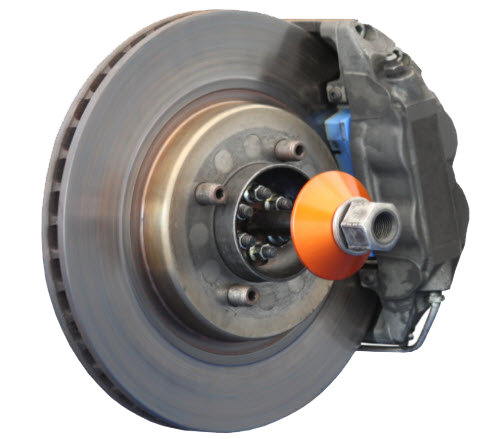 This is your car's brake wear indicator signaling that the brake pads are due to be replaced. The indicator is usually tripped when the pads reach a thinness close to 2.5mm. To be safe and to reduce the chance of scratching your rotors, we recommend changing the pads on your Volvo if you or your mechanic notice that they've reached 3mm. We also recommend having your Volvo brake pads inspected each year.
Well-reviewed brake shops near me
Volvo of Phoenix is proud to offer a well-rated auto repair center that covers all brake maintenances. Whether you need OEM Volvo brake pads for an S90, XC70 or XC90, our certified mechanics can handle your brake change service or you can order pads from us online. In addition, if you're due for a fluid flush, as well as any other repair, our skilled technicians are at your disposal.
Furthermore, you can check our specials to see if the latest round includes any brake pad replacement coupons or other brake service specials. When ordering OEM Volvo brake pads and rotors in Phoenix, make sure you check our parts specials as well.
If you're looking for Volvo brake service near Phoenix, Peoria, Glendale or another city in our local area, come to us for a first-rate experience. We offer affordable brake repair prices as well as perks like free car washes with every service!