Car battery maintenance is just one of many tasks you should complete in order to keep your Volvo running smoothly. Your car's starter, ignition system, fuel system and electrical components are all powered by the battery, which is why it's important to have it serviced on occasion.
Here are a few tune-ups you can have performed by our service technicians at Volvo Cars of Phoenix to ensure your Volvo car battery remains in top condition:
 
Battery Diagnostic Test - Battery diagnostic tests can help you determine if your car battery is nearing the end of its life. If it appears to be low, you may be in need of battery replacement in Phoenix.
 
Battery Cable Inspection & Replacement - Having your battery cable ends inspected from time to time could save you from prematurely replacing your car's battery. Additionally, by having them switched out when needed, you can help keep your battery in good working order.
 
Battery Terminal Cleaning - Get your battery terminals regularly cleaned to prevent corrosion. This can help prolong the life of your Volvo car battery.
Signs You Require Car Battery Replacement
Do you find yourself in regular need of a battery charger to get your car up and running? If so, it may be time to have your car's battery replaced. Oftentimes, car owners realize their car battery is one foot in the grave when it's already too late, but there are some signs that you can look out for as an early heads up. Do any of these look familiar?
 
Low battery fluid level
 
Check engine light on
 
Slow engine crank
 
Battery leak
 
Bloated battery case
 
Dim headlights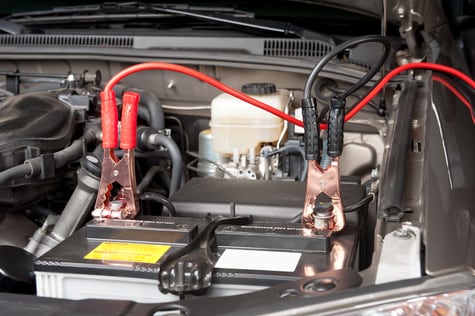 If these signs are all too recognizable, it's time to  bring your car into our service center at Volvo Cars of Phoenix and have it assessed. A new car battery may be in your near future!
Volvo Batteries for Sale
Need a new battery for your car? Don't shop for cheap car batteries at auto stores-visit our dealership instead! At Volvo Cars of Phoenix, our car battery prices are affordable, and we offer a wide array of different car batteries for you to choose from. Regardless of the type of Phoenix car battery you require, we can help!
Contact us today for more information.