With summertime temps skyrocketing to average highs of 105 degrees F, it is imperative that your vehicle is equipped with cool, refreshing air conditioning. The desert is dry and hot and when temperatures near and rise above 100 degrees, the only way to beat the heat is with an air conditioner kicking out the A/C. If the A/C unit in your car is malfunctioning you shouldn't wait to schedule repair service.
Frequently Asked Questions
Here are a few answers to the most commonly asked A/C repair questions.
Why is My A/C Not Cooling the Car?

Most commonly, lack of refrigerant causes the A/C unit to pump out lukewarm air. Of course, this is just one of the issues that may cause the problem, so it is important to take your car to A/C repair professionals for an accurate diagnosis.
What's That Funk?
A foul odor coming out of the vehicle A/C system could be caused by a moldy evaporator case or a dirty air cabin filler. If it smells like a gym locker when you turn on the A/C, these issues could be the cause.
Why is My A/C Leaking?
A/C leaks are also common. There are a variety of issues that cause the air conditioning unit to leak. Failing components is most often the culprit. Remember, these parts are working overtime to keep things cool when temperatures in Phoenix are at their hottest.
Why Does My A/C Get Warmer?
When the A/C unit starts off cool when you first turn it on but it slowly turns warm after a few minutes, the cause could be a clogged evaporator line, a blown fuse, a faulty fuse, or one of the dozens of other problems. An accurate diagnosis from a certified repair technician helps make a fast repair.
What Are the Warning Signs of A/C Trouble?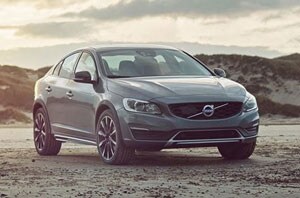 There are a few signs that alert drivers to a problem with the air conditioning in the vehicle. Sadly, there is not a light on the dashboard to alert you to the problem. Signs of A/C trouble include weak airflow, old A/C unit, and warm out blowing out of the unit.
Visit our service center at Volvo Cars Arrowhead today to quickly resolve your AC issues.
Service Hours
Monday

7:00AM-6:00PM

Tuesday

7:00AM-6:00PM

Wednesday

7:00AM-6:00PM

Thursday

7:00AM-6:00PM

Friday

7:00AM-6:00PM

Saturday

8:00AM-4:00PM

Sunday

Closed