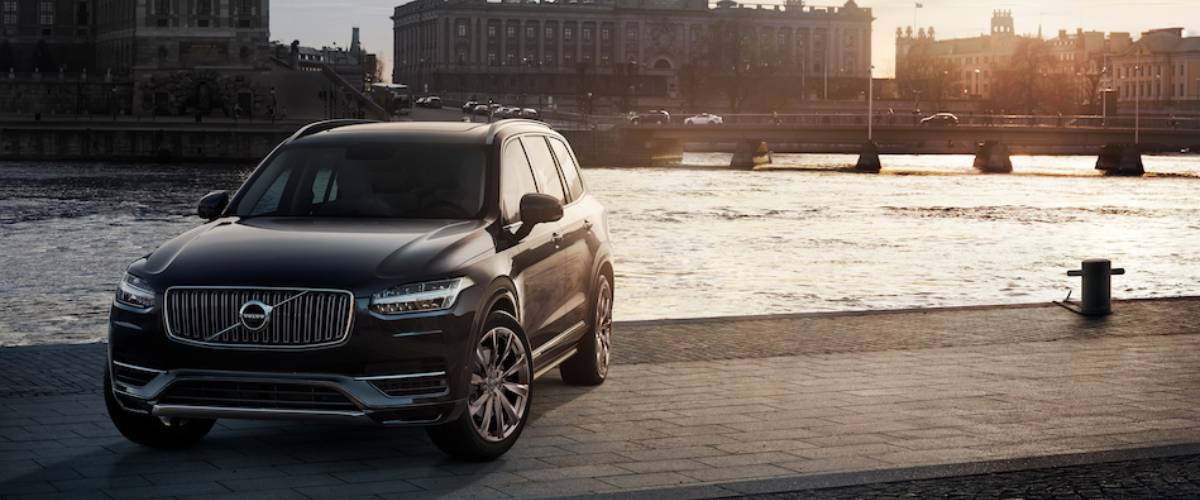 Answering Your Questions about the 2020 Volvo XC90
The Volvo XC90 has quickly climbed the ranks to become one of the brand's most popular vehicles. The large, three-row luxury SUV is full of upscale features and impressive performance. Whether you need space for your family or style for your personal taste, the new XC90 is more than ready to exceed your expectations.
With great interest in this new model, however, often comes quite a few questions. Luxury shoppers from Glendale to Peoria are interested in finding out more about the new Volvo XC90, and we're here to give them the information that they need. We're also happy to help you start shopping in our inventory or help you explore the latest financing options.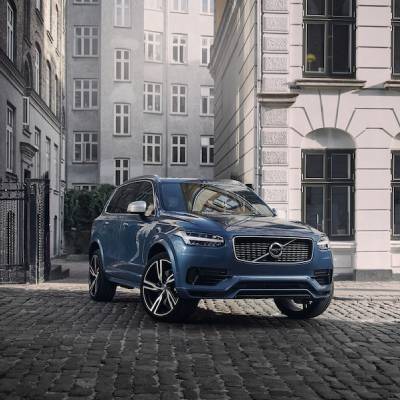 Does the Volvo XC90 require premium gas?
Yes. Volvo uses advanced engineering techniques to draw the most power and efficiency possible from its powertrains. Direct fuel injection, turbocharging, supercharging, and more all play a part in the XC90's engine lineup. That means these engines have precise thresholds and tolerances. Using premium gasoline is one of the best ways to make sure your XC90's engine operates properly. It can help the engine to produce more power, run more efficiently, and stay around longer.
Does the Volvo XC90 have Apple CarPlay®?
You'll get standard Apple CarPlay in the new Volvo XC90. New models come with a standard nine-inch touchscreen display with a range of built-in features, including Apple CarPlay. Connect your Apple iPhone and you'll be able to operate your favorite IOS apps via the touchscreen. It's a convenient the system that has grown more and more popular with customers near Glendale.
Is the Volvo XC90 electric?
The new Volvo XC90 is not an electric vehicle, but it does offer an available Hybrid-Electric powertrain. The available T8 Twin Engine plug-in hybrid powertrain uses both a conventional gasoline engine and an electric motor with batteries to produce its power. It's the most powerful powertrain available in the XC90.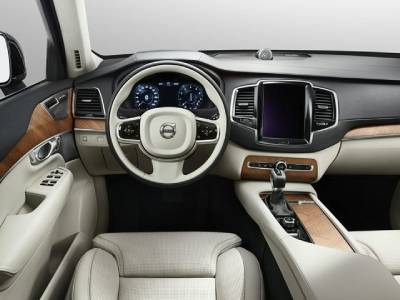 Is the Volvo XC90 AWD?
All-wheel drive is an option in the 2020 XC90. For most models, front-wheel drive is the standard setup. However, all-wheel drive is available across the board. You can upgrade to all-wheel drive with both T5 and T6 models, while T8 models get all-wheel drive from the start. Either way, you'll get an SUV that's sure-footed and confident from the driver's seat.
Why should I buy the Volvo XC90?
The new 2020 XC90 builds on several years of improvements within one generation. Ever since its introduction in 2016, Volvo has been striving to make the second-generation XC90 the best luxury SUV that it can be. It's a perfect vehicle for drivers who frequently need more than two rows of seats. Plus, it's range of performance options means you can get a model that drivers just how you like. Finally, the XC90 offers a true luxury experience. Refined interior features like contoured leather seats, premium audio, and more make the XC90 an exciting proposition for many drivers in  the Scottsdale, AZ area.