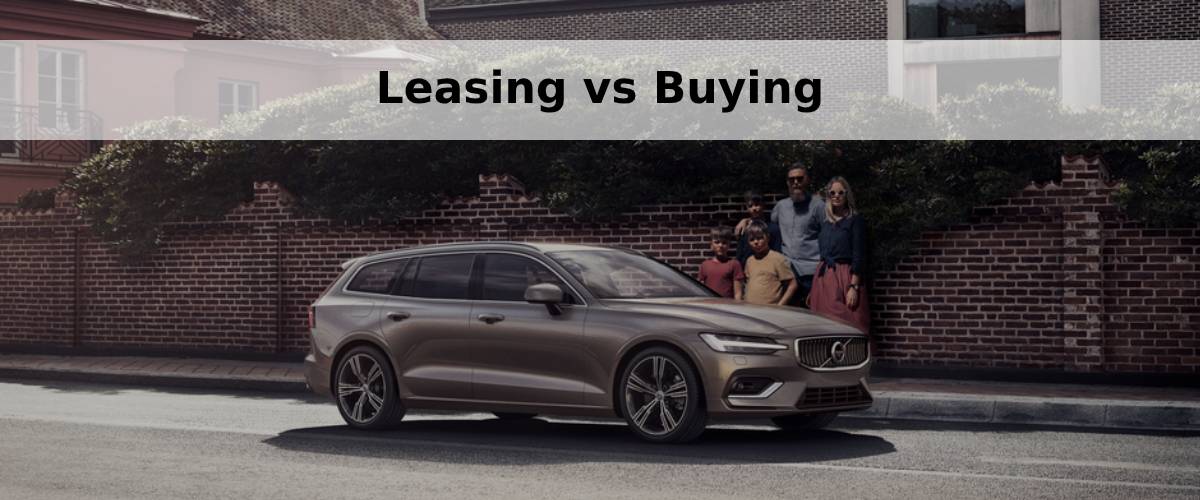 Leasing vs. Buying: Which is Right for You?
When you are ready to get into your next new Volvo vehicle from Volvo Cars of Phoenix near Peoria, you'll need to decide whether you want to buy or lease it. In many cases, the choice will come down to how long you want to keep the vehicle, how many miles you'll put on it each year, and how much you want to spend each month.

 How Long Will You Keep Your Volvo?
Lease periods tend to last for 24 to 36 months, which means that they may be preferable for those who like to upgrade to a new vehicle on a relatively frequent basis. As a general rule, you are entitled to the same manufacturer warranty whether you choose to lease or purchase a vehicle. In many cases, the manufacturer warranty is in effect for most or all of the lease period.
However, if you plan on keeping your vehicle for more than three years, it may be in your best interest to purchase a car outright. If you are concerned about not being covered by a manufacturer warranty, it may be possible to purchase an extended warranty or comprehensive service plan.
It is important to note that you can choose to lease a vehicle and then purchase it at the end of the lease period. When the lease expires, you'll have the option to buy it for the residual value. The residual value is the amount that car is estimated to be worth when the lease is up.

How Many Miles Do You Drive Each Year?
Most car leases come with a mileage allowance of anywhere from 10,000 to 20,000 miles per year, and the leasing company may charge a fee for exceeding this allowance. It is important to note that you might be able to ask for a higher mileage cap in exchange for a slightly higher monthly lease payment.
Glendale shoppers should know that there could be an additional fee if the vehicle is damaged or has experienced an excessive amount of wear and tear. The more that you drive the car, the more likely it is that you'll be in a fender bender or spill soda on the interior seats. If you plan on driving a significant number of miles each year, it may be less expensive to simply purchase a vehicle outright and use it however you see fit.
How Much Can You Afford to Spend?
If you're looking to acquire a new vehicle in the Scottsdale, AZ area, a lease payment will likely be lower than a car loan payment. This is because you are only paying for the vehicle's depreciation during the loan term.
You can use an online calculator to estimate your monthly loan or lease payment before visiting our location in Phoenix, AZ. Your monthly payment will likely be influenced by the size of your down payment or the interest rate that you pay to the leasing company or to your lender.
If you have positive equity in your current vehicle, it may be used as a down payment. In some cases, the car that you are currently leasing may be worth more than its residual value when the lease expires. In such a scenario, that extra equity may be used as a down payment if you want to purchase it.
Contact Volvo Cars of Phoenix to Learn More
Whether you are looking to lease or purchase a vehicle, we will do whatever it takes to help make your car shopping experience as easy as possible. Give us a call or visit our website today to learn more about our available inventory or how to schedule a test drive.